KEY SERVICES
Branding, Brand Messaging, Website Design & Optimization, Logo Design
OBJECTIVE
Rebrand Pasand to reflect their new mission, messaging, and curriculum.
Create and develop a new logo and website.
our approach
We worked with Pasand, a social enterprise that educates adolescents on personal health and wellness, to rebrand their messaging, redesign their logo, and build a brand new website. First, we executed a brand audit, reviewing Pasand's previous messaging materials from inception to date. We then had all-team meetings with design-thinking brainstorms to craft the new brand voice and intent - getting to the true mission and purpose of Pasand and showcasing those ideals and visuals in the rebrand. Our core goal was to get to the heart of Pasand's new brand personality and mission with minimalistic messaging that was both clear, concise, and impactful.
RESULTS
We completely rebranded Pasand and its properties including:
New brand messaging
Logo design
Marketing collateral
Website design
NON-PROFIT SITE DESIGN & LAUNCH
We rebranded and redesigned the website optimizing messaging, creating clear calls-to-action and providing the best user experience.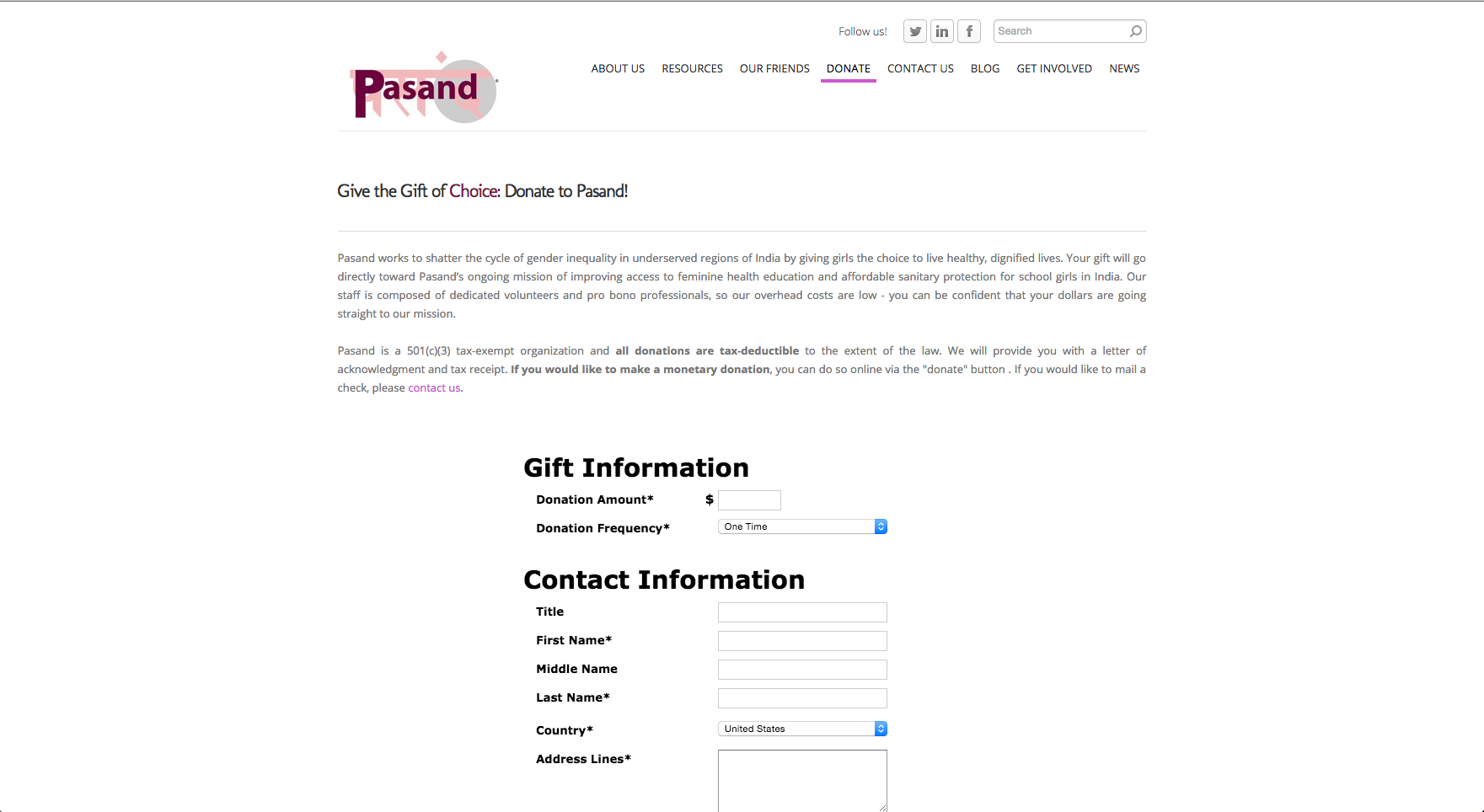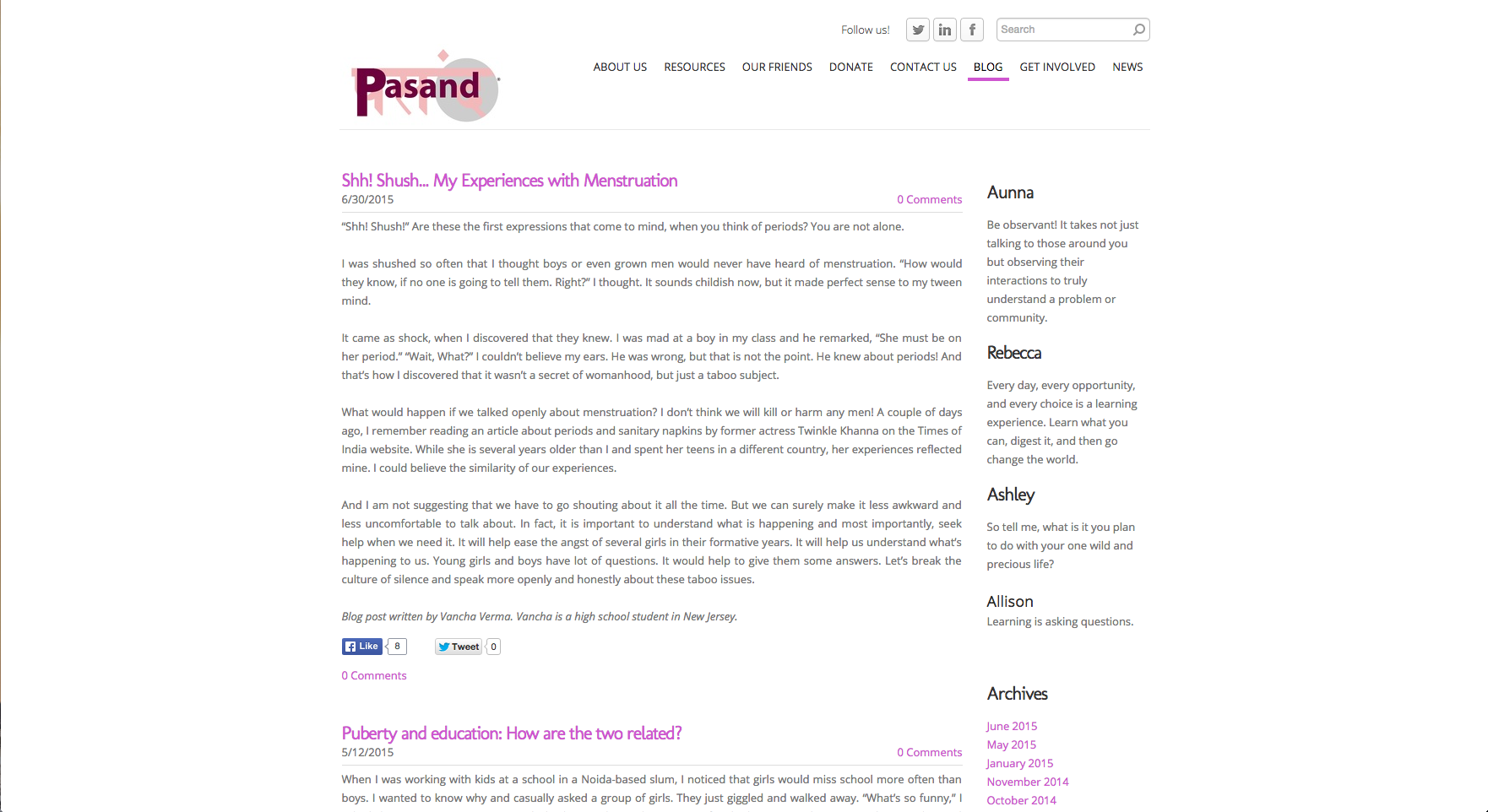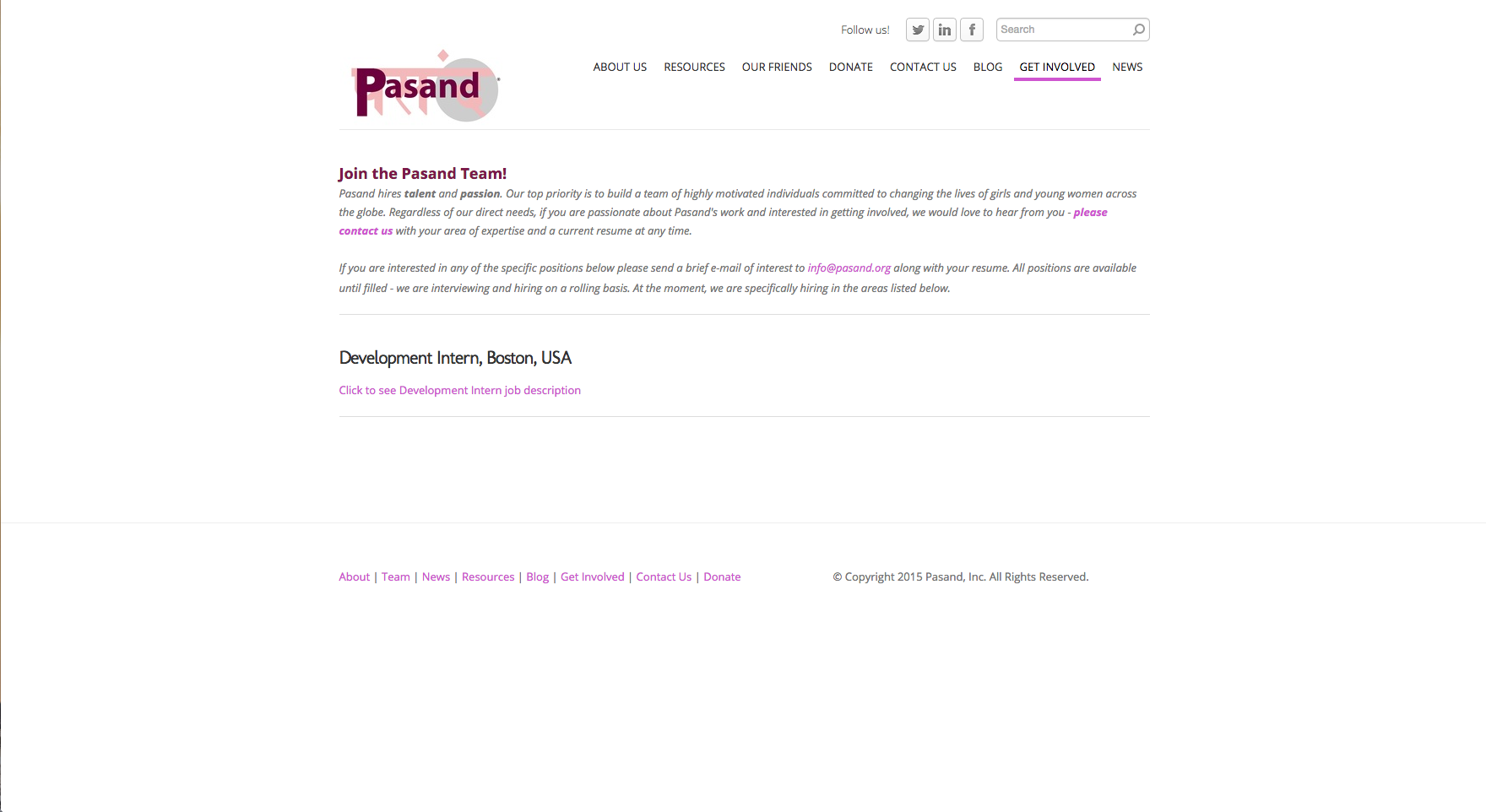 MORROW LANE-DESIGNED NEW SITE